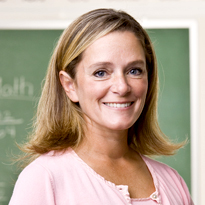 Welcome from the Headteacher
It is with great pleasure that I welcome you to Velmead's website.
Our school motto is 'Excellence with Care.' We work towards this motto through a TEAM approach – TEAM being an acronym for Together Everyone Achieves More. Throughout our website you will find a multitude of examples of this approach to our work with the children and their families.
Our vision for the school is captured in the document that you can access from this link: School Vision
As you continue your visit to our website you will find lots of useful factual information about the work of the school for example my Weekly Newsletter which includes a calendar of events, information about Extra-Curricular Opportunities, Velmead Values and Ethos and what OFSTED said about us in January 2018 and much more. In addition, our website includes a plethora of examples that celebrate our children's academic, creative, sporting, horticultural and social success and achievement.
I am very proud to be the Headteacher of TEAM Velmead; working with such talented children, professional staff, supportive parents and dedicated governors truly means that there is no limit to the ways that we achieve 'Excellence with Care.'
In keeping with the TEAM approach to continue providing the very best for our children, we welcome feedback and contributions from the many 'stakeholders' who will interact with the school through our website. If you have any feedback on the website or the work of the school, or you would like to contribute your skills, talents or time to us please contact us.
Mr Andy Howard
Inset Days 2020 - 2021
School Calendar
For more details about the events below and future events click on the News and Dates tab above and select Calendar, click here, or scroll through the weeks using the arrows on the calendar below.
To integrate our school calendar with your phone calendar, please subscribe to the calendar by using this link: Calendar Integration Link
Year 3 Trip to RHS Wisley May 2021
Year 6 Drumming Workshop April 2021
Year 5 Pond Dipping with Mr Howard March 2021
Year 3 Intake 2021
For information about joining us in September 2021, please click on the the Year 3 2021 tab at the top of this page, or click here.
SCL Childcare
SCL offer Childcare at Velmead from 7.45am until 6pm every school day. For more information about Breakfast Club, Holiday Club, After School Clubs and INSET Day Activities please email enquiries@wearescl.co.uk or telephone 0345 644 5747.
To book a place for your child go to SCL Bookings.
Amazon Fundraising Link
Shop at Amazon.co.uk Please use this link when buying from Amazon and we will receive commission for our school, at no extra cost to you. Thank you.