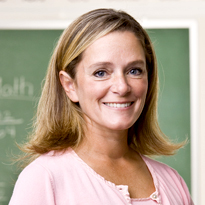 11th January 2021
TEAM Velmead is yet again facing up to the significant challenges of a National lockdown. We are committed to doing all that we can to facilitate the children's education continuing as seamlessly as possible, within the many new constraints placed upon us.
Thank you for the many positive and supportive comments that we have received, including those regarding our remote learning offer. As outlined last week, we will soon be launching further enhancements to our remote learning provision.
URGENT UPDATE: Pupils who are eligible to come on site during this lockdown.
On Friday 8th January, the Government updated their guidance regarding on-site provision for children of Critical Workers. During this update, they reiterated the focus upon:
Parents whose work is critical to the coronavirus (COVID-19) (response) and EU transition
Furthermore, within this group, the Government also state that:
Parents and carers should keep their children at home if they can.
All employers have a duty to support the national effort to reduce viral transmission; this includes responding flexibly to parents' requests for alternative work arrangements. Again, please explore all possible options before requesting a place for your child on site.
As previously communicated, due to the increased risk of viral transmission from the new COVID variant, pupils should only come on site as a very last resort. Therefore, in keeping with our TEAM Velmead ethos, we are relying on parents only sending their children on to the school site, when all other alternatives have been exhausted.
The safest place for your child and school staff to be is at home.
On-site arrangements
In order to minimise the risk of viral transmission, we are aiming for bubbles of up to 12 children. The children will not be working in class groups or necessarily with an adult they have worked with before. On-site provision will focus on key learning priorities for their year group, which will supplement the remote learning that they will access whilst at home. Siblings are unlikely to be in the same bubble.
During all times on site, we will expect all children to comply with stricter social distancing and safety measures.
On-site provision will be available from 8.45am until 3.00pm Monday to Friday. Children can be collected earlier than 3pm by arrangement.
Requesting on-site provision
Having noted the comments above, if you no other option but to request on-site provision, please complete the Parentmail form 'Critical Worker Application for On-Site Provision at Velmead Junior School', which will be sent to you on Tuesday 12th January.
Applications for the week beginning 18th January will close at 9am on Thursday 14th January.
Please note that we will contact parents of Vulnerable pupils regarding on-site provision separately; this application form should not be completed for these pupils.
In order for us to plan the safe accommodation of pupils and staff, we will not be able to accept applications made after this deadline. All completed forms will be appraised and then available places will be allocated. We will use the email you have identified on your form to confirm a place and will then send you further details of arrangements.
YOUR CHILD MUST NOT COME ON SITE UNLESS YOU HAVE RECEIVED CONFIRMATION OF A PLACE BEING ALLOCATED.
Whilst we will use our best endeavours to fulfil parents' requests for on-site provision, should we get to the stage where we have a reduced number staff available, we may need to reduce the number of children we can safely provide care for, and ultimately, the school may have to close to pupils altogether. Should this occur, the duty to provide care for pupils moves to the local authority.
Kind regards,
TEAM Velmead
Welcome from the Headteacher
It is with great pleasure that I welcome you to Velmead's website.
Our school motto is 'Excellence with Care.' We work towards this motto through a TEAM approach – TEAM being an acronym for Together Everyone Achieves More. Throughout our website you will find a multitude of examples of this approach to our work with the children and their families.
Our vision for the school is captured in the document that you can access from this link: School Vision
As you continue your visit to our website you will find lots of useful factual information about the work of the school for example my Weekly Newsletter which includes a calendar of events, information about Extra-Curricular Opportunities, Velmead Values and Ethos and what OFSTED said about us in January 2018 and much more. In addition, our website includes a plethora of examples that celebrate our children's academic, creative, sporting, horticultural and social success and achievement.
I am very proud to be the Headteacher of TEAM Velmead; working with such talented children, professional staff, supportive parents and dedicated governors truly means that there is no limit to the ways that we achieve 'Excellence with Care.'
In keeping with the TEAM approach to continue providing the very best for our children, we welcome feedback and contributions from the many 'stakeholders' who will interact with the school through our website. If you have any feedback on the website or the work of the school, or you would like to contribute your skills, talents or time to us please contact us.
Mr Andy Howard
Inset Days 2020 - 2021
Monday 22nd February 2021
Monday 7th June 2021
School Calendar
For more details about the events below and future events click on the News and Dates tab above and select Calendar, click here, or scroll through the weeks using the arrows on the calendar below.
To integrate our school calendar with your phone calendar, please subscribe to the calendar by using this link: Calendar Integration Link
Year 3 Intake 2021
For information about how to join us in September 2021, please click on the the Year 3 2021 tab at the top of this page, or click here.
Covid Information
For our Risk Assessment, Remote Learning, Catch Up Support and all other Information relating to Covid 19, please click here.
Covid Letter to Parents from DfE please click here.
Year 6 Evacuation Days December 2020
Year 5 Monarch Day 7th December 2020
Year 6 Fairground Rides - November 2020
Mile Run 23rd November 2019
SCL Childcare
SCL offer Childcare at Velmead from 7.45am until 6pm every school day. For more information about Breakfast Club, Holiday Club, After School Clubs and INSET Day Activities please email enquiries@wearescl.co.uk or telephone 0345 644 5747.
To book a place for your child go to SCL Bookings.
Amazon Fundraising Link
Shop at Amazon.co.uk Please use this link when buying from Amazon and we will receive commission for our school, at no extra cost to you. Thank you.