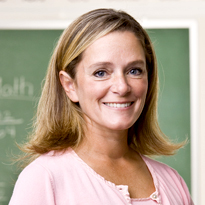 Welcome from the Headteacher
It is with great pleasure that I welcome you to Velmead's website.
Our school motto is 'Excellence with Care.' We work towards this motto through a TEAM approach – TEAM being an acronym for Together Everyone Achieves More. Throughout our website you will find a multitude of examples of this approach to our work with the children and their families.
Our vision for the school is captured in the document that you can access from this link: School Vision
As you continue your visit to our website you will find lots of useful factual information about the work of the school for example my Weekly Newsletter which includes a calendar of events, information about Extra-Curricular Opportunities, Velmead Values and Ethos and what OFSTED said about us in January 2018 and much more. In addition, our website includes a plethora of examples that celebrate our children's academic, creative, sporting, horticultural and social success and achievement.
I am very proud to be the Headteacher of TEAM Velmead; working with such talented children, professional staff, supportive parents and dedicated governors truly means that there is no limit to the ways that we achieve 'Excellence with Care.'
In keeping with the TEAM approach to continue providing the very best for our children, we welcome feedback and contributions from the many 'stakeholders' who will interact with the school through our website. If you have any feedback on the website or the work of the school, or you would like to contribute your skills, talents or time to us please contact us.
Mr Andy Howard
School Calendar
For more details about the events below and future events click on the News and Dates tab above and select Calendar, click here, or scroll through the weeks using the arrows on the calendar below.
Inset Days 2020 - 2021
Friday, 23rd October 2020
Thursday, 17th December 2020
Friday, 18th December 2020
Monday, 22nd February 2021
Monday, 7th June 2021
To integrate our school calendar with your phone calendar, please subscribe to the calendar by using this link: Calendar Integration Link
Year 6 Return to School June 2020
Here are some photos from our first few weeks back with Year 6. We've combined some in class learning with lots of outdoor fun. As you can see from the expressions on everyone's faces, it's been a hugely positive experience for all.
Vulnerable / Keyworker Children Update 22/05/2020
Following on from last week's whole school update, we would now like to provide some more specific information for our Keyworker families.
At present, the Government guidance regarding children of keyworkers remains the same – we are offering childcare to enable parents who are keyworkers to attend their place of work, where there is no alternative childcare available at home.
You will no doubt be aware of the Government plans for Year 6 pupils to begin to return to school from 1st June, in addition to children of keyworkers. Until now, we have been very fortunate to have a very small number of regular children on site, thus making safety procedures a little easier to manage. With the new Government guidelines regarding returning to work and a number of families having adults working in education, we are aware that numbers will begin to rise after the half term.
Having carefully considered all guidance available, we have decided that in order to facilitate a safe expansion of the number of pupils on site, a phased return of Year 6 will be implemented, along with some key changes to our provision for the children of keyworkers. This will ensure that pupils and staff can gradually become acclimatised to a very different way of working and allow us sufficient time to review plans and respond to changes. We have judged that it is better to grow a sustainable, safe model gradually, rather than rush things and end up potentially having to close the school to all pupils.
From Monday 1st June, school will be open to the children of Keyworkers from 8.30am until 3.20pm. We are currently not in a position to offer wrap around care, before or after school. Earlier collection remains an option. All children on site will be accommodated in a 'Bubble' (group) of no more than 15 pupils. The keyworker Bubble will be located in the cabins on the front playground. A member of staff will be on duty on the front playground from 8.25am to direct them to their Bubble. The only parents allowed on site will be those of Keyworker children who are collecting earlier than 3.20pm – no other adults will be permitted through the pedestrian gates. It is important that children are dropped off promptly between 8.30-8.45am to enable us to manage a staggered start for pupils. Children should wear school uniform but with trainers at all times, as much of their day will be spent outside. PE kit should also be brought in. They will also require a packed lunch and water bottle, their planner and a reading book. Hand sanitiser and tissues are optional.
With the increase of pupils and staff on site, we will be implementing more stringent social distancing rules with the children. It is crucial that all pupils understand that attendance at school prior to all pupils being readmitted is an offer not a right. Any pupils who repeatedly do not comply with the school rules around social distancing or act in any other way that compromises the safety of anyone else on the school site will not be readmitted until Mr Howard deems that it is safe to do so.
With the increase in keyworker children on site, it is very important that parents book a place for their child in advance so that staffing can be arranged. This can be done by emailing Mrs Westhead (j.westhead@velmead.hants.sch.uk). We politely request that emails are sent Monday – Friday in the week prior to the place being needed. We cannot guarantee that emails will be picked up over the weekend and we do not want a situation to arise where we have to turn away a child. We have a finite number of places available, due to space in the cabins so please only send your children into school only on the days that you are working and when all other childcare has been exhausted. By working together in this way, we are confident that we will be able to support all families who need keyworker childcare.
For keyworker children who are also Year 6 pupils, we have made the decision that in order to prevent cross-contamination of 'Bubbles' and to maintain social distancing, these children will remain in the Keyworker Bubble. Please reassure your children that we will engineer times when the children are outside that they can see and chat to their Year 6 peers.
We would like to reiterate that if parents decide that their children are safest at home then this will fully respected by the school. In addition, the Department for Education have stated that there will be no punitive action for pupils' non-attendance.
Stay safe everyone and try to enjoy a relaxing half term.
Best wishes,
TEAM Velmead
2019 Parent Survey Outcomes
SCL Childcare
SCL offer Childcare at Velmead from 7.45am until 6pm every school day. For more information about Breakfast Club, Holiday Club, After School Clubs and INSET Day Activities please email enquiries@wearescl.co.uk or telephone 0345 644 5747.
To book a place for your child go to SCL Bookings.
Amazon Fundraising Link
Shop at Amazon.co.uk Please use this link when buying from Amazon and we will receive commission for our school, at no extra cost to you. Thank you.